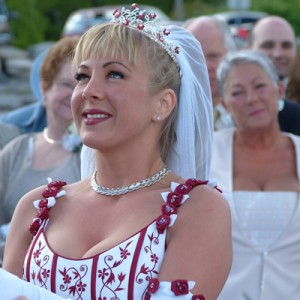 I am: 
Passionately creative
Technologically adventurous
Fearlessly committed

I've been in the publishing industry in one way or another my entire adult life. I started as a proofreader, then a type setter, then a copy writer, then a columnist, then a fact checker and lastly a reporter and news photographer. I spent 7 years photographing some of the world's most influential business, spiritual and political leaders at an Ivy League university and photographed NASA and President Obama as part of the White House Press Pool. Sometimes I think my life is as storied as the stories I've written my whole life. 
I recently retired from a 10 year gig at a local newspaper in NH, which is most excellent timing on my behalf because the outlandish primary season is upon us and if I had to sit through one more Trump/ Hillary/ Jeb campaign speech I'd be the subject of my own headline: "Local Reporter Arrested at Campaign Speech Following Profanity- Laden Tirade". 
In all seriousness I loved my job but now it's time to apply my energy towards launching a clothing line after a lifetime of frustration while buying clothes. It's called STACKED brand apparel, career clothing for busty women. 
A couple of years ago I went through the Harvard entrepreneur program and they helped me perfect the concept and build a solid business plan (it was called "Bustier" then). I've been working on honing the brand, designing clothes and perfecting fit ever since. 
Now I use my writing skills in the PR area, helping businesses that need assistance in dealing with the press and take photos for pleasure and for all-volunteer non-profits that contribute significantly to the community. 
So just remember if the defecation hits the rotary oscillator, I'm your girl- the ultimate spin master. Sort of like Olivia Pope but without the crazy back story. Ok, maybe a little crazy back story. But isn't that what gives life color?